Why, Unlike Penelope, I Love Vacations.
I recently read a post by one of my favorite blog authors, Penelope Trunk.
In her typically contrarian style, she shared her deep dislike of vacations.  Her list was convincing:
If you need a vacation, it is a sign that you don't like your life.
Self-discipline is the key to success in life and vacations interrupt the routine you create to maintain self-discipline.
Traveling is a waste of time. If you need to broaden your horizons, it would be more effective to make a regular change in your routine.
Her insights made me think, and I almost bought it "hook, line and sinker."
And then I came to my senses.  I too, crave schedule, routine, predictability and know that learning self-discipline through dance and music gave me a decided edge in life.  Being a creative person, and a serial entrepreneur means I live in a constant state of uncertainty.   My mother, the Patron Saint of routine, made sure I had a schedule when I was growing up, and it probably saved me.
It wasn't until I left the nest that I discovered how difficult it is to maintain one's own routine, let alone maintain a routine for a whole family.  So, Mom, I don't know how you did it, but I thank you for it. Penelope, I commend you for sticking to your routine so you can maintain self-discipline even while on vacation, although I could tell you were having some fun and think you should just fess up.
I have learned through the years that we need many things to make us complete, and while our tendency may lean intensely towards the certainty of self-discipline and routine, we also need a little uncertainty to spice things up.  Whether we want it or not, we need the polarity to flourish.  Only by finding our tipping point can we find our balancing point. Each time we push our tipping point, we find a new balance point.   In the process we grow.   Continual growth, in my opinion is the key to happiness and success.
Polarity applies no matter what side of the pole you favor—certainty or uncertainty.  Those daredevils you know who thrive on adventure, occasionally crave some routine.  Perhaps they should spend a little time in the Armed Forces to balance themselves out.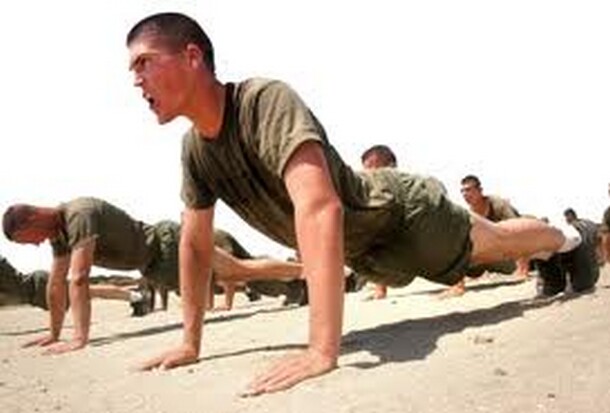 I read Penelope's post immediately after descending a 12,000 foot mountain on the ATV trip from hell.  I am not the super adventurous type so I married one. See…this is a perfect (but insane) example of how when we are not willing to create that polarity ourselves, we will marry our opposite just to get it. Opposites attract…that whole thing.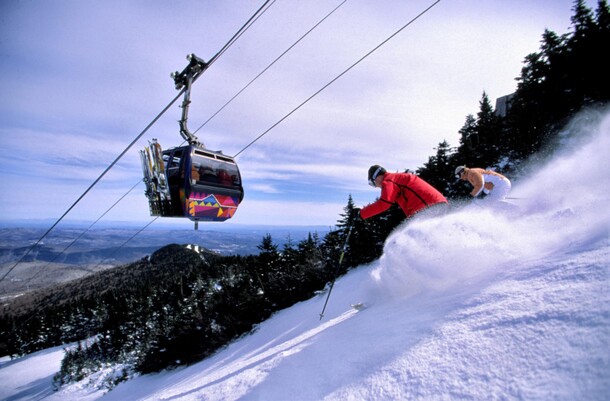 My husband is the crazy adventuring type who continually pushes me outside my comfort zone to try new things.   He's the one who, when we were first dating, took me to the top of Mount Killington in Vermont for my first ski run and said "See you at the bottom." Crying like a baby, I fought the man-sized moguls for 4 hours.  Gloria Gaynor's "I Will Survive" was being piped down from the heavens.  When I got to the bottom, the first thing I did was punch him, but deep down inside, I was really proud of myself.  I did survive.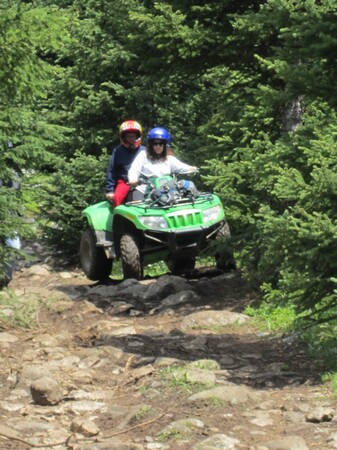 It was the same coming down the mountain on an ATV with my son holding on the back for dear life.  To my son's dismay, I was cussing like a truck driver, (mostly at my husband) but when it was all over, and the ATV was horizontal again, I felt like I accomplished something.  I was ready for more.
And, this is why I love vacations!  We open up to new experiences and ideas.  We see a different point of view, take it all in, and live in the moment.  We get lost in strange places and have to rely on rarely used internal resources and hutzpah to find our way back.  And sometimes, if we are lucky, we find that polarity that we so desperately need to live life to the fullest.
Article first published as Why, Unlike Penelope, I Love Vacations! on Technorati.
Related post