I Draw the Line When You Mess With My Zodiac Sign!
It took me years to finally accept that life sometimes just ain't fair.  But I draw the line when you mess with my sign.  Have you heard the news?  A lot of us have been living a big fat astrological lie according to recent headlines.  It turns out that a significant percentage of the population has been misreading the astrology section, misinterpreting our horoscopes, and trying to be something we simply are not. 
If you have been living under a rock, here's the scoop.  The modern day western astrological calendar, which has roots dating as far back as Hellenistic Greece, was refined by the Babylonians, and carefully recorded in a series of ancient cuneiform tablets known as the Babylonian Star Catalogs.  The whole crazy conundrum was based on the Egyptian calendar year consisting of 365 days and was divided into 12 uniform cycles of the Zodiac. (It's all very complicated).  Each cycle is represented by an astrological sign and our astrological sign, along with planetary, solar and lunar alignment cause certain events, personality traits and behaviors that dictate our life.
Well…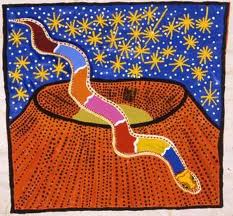 Fast forward a few thousand years.  According to the good folks at Minnesota Planetarium Society, due to changes in the earth's gravitational forces, our constellations are off, which means our 12 Zodiac cycles have reorganized into 13.  And somebody decided that we need a new sign—Ophiuchus, to cover the new gap from late November to December. 
Who are "they" whom have decided on the name and characteristics of this sign?  How long have "they" been working on this?  Did "they" find a long lost tablet?  When did "they" put it out to popular vote?  Have I missed something?
Good Lord.  Now we are engaged in an astrological game of musical chairs and when the music stops you may find yourself (as I have) without a chair.  This is serious stuff, with serious psychological and financial consequences.  I am heavily invested in my Gemini identity.  I have purchased hundreds of astrology charts at the checkout counter.   I sat with Oprah's astrologist for a reading.  Thank God, I second guessed that "twin" tattoo I was going to get in college.    
I am angry and I need to point my finger somewhere so I am putting partial blame on Parke Kunkle, Minnesota astronomer. In your video, Mr. Kunkle, you casually mention that "this cosmic precession has been slowly happening for centuries."   Well, if that is the truth, I think you could have better prepared us for this shocker. 
Under this new astrological calendar, my husband and daughter's signs remain the same, but my son and I are forced into a "characterization" that is 100% wrong.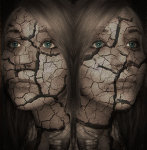 I AM A GEMINI.  It has been my crutch, my label, my security blanket since I first read my horoscope sometime around puberty.  I used it to explain my hormonal imbalances then, and I am not giving it up now, even if "they" say I am really a bull—not a twin.   
And my son, the spitting image of a Virgo, is now a Leo?  I don't think so.  He doesn't even know his sign yet.  I was planning to share that news at the same time we have the discussion about the birds and the bees.  What am I supposed to tell him, now?   "Okay son…on days that you are chivalrous, courteous, gallant and warm, you are a Leo, and on days you are feeling practical, cautious and truth seeking, you are clearly being a Virgo.  My boy, what that really means, based on this dual personality thing you have going, is that you are a Gemini."
Can you imagine the therapy he will need?  I don't think Obama care has enough mental health benefits built in to deal with the repercussions.
I really don't know what to think.  Were the Babylonians just babbling idiots?  Did they jump to conclusions?  Did they somehow misplace a few ancient tablets that would have predicted that in few thousand years, things might change?   Or is modern science to blame.  Have they been withholding information?
I am fascinated by ancient wisdom and respect modern science, but I draw the line when you mess with my sign. 
Where do you stand on this issue?  Are you affected?  What's your new sign, and most importantly…will you need therapy? 
The New Dates of the Zodiac:
Capricorn: Jan. 20 – Feb. 16
Aquarius: Feb. 16 – March 11
Pisces: March 11– April 18
Aries: April 18 – May 13
Taurus: May 13 – June 21
Gemini: June 21 – July 20
Cancer: July 20 – Aug. 10
Leo: Aug. 10 – Sept. 16
Virgo: Sept. 16 – Oct. 30
Libra: Oct. 30 – Nov. 23
Scorpio: Nov. 23 – Nov. 29
Ophiuchus: Nov. 29 – Dec. 17
Sagittarius: Dec. 17 – Jan. 20
Article first published as I Draw the Line When You Mess With My Sign! on Technorati.
Related post