Are You Guilty of Food Storage Procrastination?
Here are 5 Simple Strategies to Help You Get Off the Couch and Get 'er Done.
Lately, I have written a lot about a phenomenon called "the normalcy bias".  With all the disasters taking place around the world in the last year, (i.e. earthquake in Chile, New Zealand, Japan, chaos on a massive scale in the Middle East, and a tanking economy) this seems particularly relevant to the state of modern society.  The normalcy bias is a phenomenon that has us "freeze" like a deer in the headlights in the face of impending danger. It is the powerful state of denial that has us procrastinate when we know we should prepare.
I have very personal experience with the normalcy bias that you can read about at this link.  So, I know better.  On an intellectual level, I KNOW THAT I MUST PREPARE MY FAMILY TO HANDLE A DISASTER. But even my first-hand experience is not enough to fully overcome this powerful phenomenon.  I am making progress, but I still have way too many conversations with myself that go like this.
"Self, you shouldn't be relaxing right now.  Just get off your booty and get this done.  The clock is ticking!"
"Yeah self, but the likelihood of something actually happening is so slim, especially since I have already survived one natural disaster.  Stay on the couch.  It can wait.  You have better things to do like watch the Japanese Tsunami footage for the 21st time."
Sound familiar?  Are you experiencing a similar internal tug of war? Are you tired of the "yeah, but" conversations? I feel your pain.
If you know that you should be storing food, but you are overwhelmed, I have some suggestions.  When I took care of these 5 things, I built momentum QUICKLY.  In essence, I was removing obstacles and setting myself up for success.  If your time is valuable, and I am sure it is, then start here.
1] Get A Strategy: Your food storage strategy should include foods that serve your family in a "bug out" emergency. Think about what you would need if you had to abandon your home base for 72 hours.  What would you need to survive? Your strategy should also include short term strategy of canned, frozen and bulk items that you continually rotate (first in, first out).  Think of setting up a little grocery store in your own home with a 3 – 12 month supply of your favorite foods and supplies. Stock your store with good deals and try something new like canning or dehydrating food.  And finally, make sure that you are continually building a stockpile of freeze-dried foods (or MRE's) as well as adequate staples that will get you through an Armageddon situation.  Allocate anywhere from $50 to $500 per month to invest in these long term supplies.
Put your plan on paper or into an excel spreadsheet.  Creating a binder that I can continually add to has been great for me. I suggest some kind of master list of foods, staples and supplies that you would like to accumulate.  Keep track of vendors you find, emergency instructions and coupons.
Visit the better freeze dried food suppliers like Shelf Reliance, Mountain House and Food Insurance to get ideas about variety, quantities and costs.  There are even really great free online tools like www.foodstorageanalyzer.com that can help you get your head around what will work for you and then keep track of it while you are building your inventory.
2] Make Space: Clear out some space to get mentally and physically ready.  It's like nesting before the baby comes.  If you are serious about food storage, you'll need space so you can take advantage of good deals when they surface without having to pile things up in your living room.   It's that time of year, anyway and we all could benefit from a little spring cleaning.   Clear out some closets and give away that stuff that you haven't looked at in six months or more.  You will feel good about shedding the things that no longer serve you, while simultaneously helping someone else.
If you don't have a lot of closets or a basement, look around for cubby holes.  As I have been perusing the food storage, emergency preparedness forums and how-to websites, I have read about people putting canned goods under beds, behind couches, under coffee tables, etc…  Get creative. Make sure to think about water storage too.  It takes up quite a bit of space, but is even more important than food in an emergency.
Consider the location of your storage.  Originally, I cleared out a big closet in our guest room to house a majority of our storage, but I had to rethink that plan.  We are in earthquake territory, and that part of our house would likely be buried in a decent sized rumbling.  So, I moved the majority of our storage to more solid ground.  The real experienced food storage fanatics advise multiple "off-site, secret stashes.  They hide their booty in the hills and dales with secret maps to help them find it.  Seriously.
3] Shelving and Storage: If you are really committed to this, invest in a good shelving system.  At the bare minimum, install wood shelves, or pick up some cheap plastic shelving from the hardware store, but if you have the money, there are incredible food rotation systems available from a company called Shelf Reliance (www.shelfreliance.com). Construct or purchase whatever you can afford.  You can always upgrade in the future.  If you absolutely cannot purchase shelving, consider leaving the items in their cardboard shipping containers.  At least it will be easier to stack and move in an emergency.
For your "bug out boxes", go ahead and buy the boxes.  I suggest heavy duty boxes you can find at Home Depot.  Buy one with food, one with supplies/tools, one for shelter, one for all weather clothing/shoes.  Keep these stocked and ready to go.  Don't ever touch them unless it is the actual emergency. If it does happen, you'll need to load the car and get out in 5 minutes or less.
4] Freezer Capacity: Next, get a deep freeze.  If you can't afford to buy new, then search in the Penny Saver and Craigslist for a used one.  The payback will be quick on this investment and because these items are so big, people are often grateful just to have someone come take it off their hands.  You are likely to be able to negotiate a really good deal.
With a large capacity deep freeze you can buy 20 or 30 lbs of meat when it goes on sale, and stock up on other good deals.  Or heck, go ahead and get that side of Venison you have had your eye on. Funny, I used to have my eye on the latest pair of Prada pumps.  Now, I am eyeing Venison.  How life does change.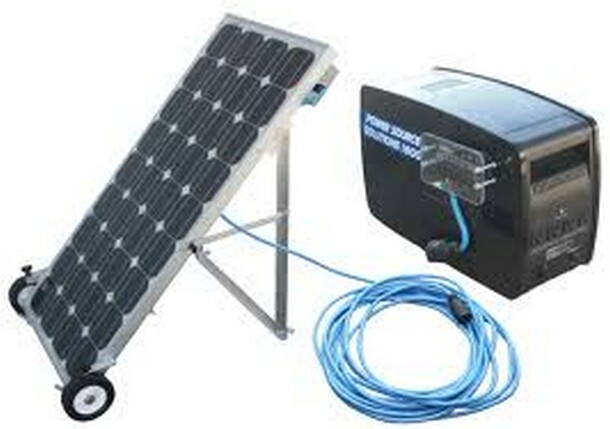 5] Back-up power: Invest in backup power supplies:  If a significant portion of your food investment is frozen, then having a back-up generator available is a wise decision. Plus, if you are cut off by some kind of power outage, wouldn't it be nice to run your computer, a few lamps, charge your cell phones, and generally carry on life like normal?  This market is growing and there are many options available.  I am looking at solar systems for our backup power.
Products, options and pricing are all over the map.  If you are considering one, do your homework to find for the best unit that fits your budget.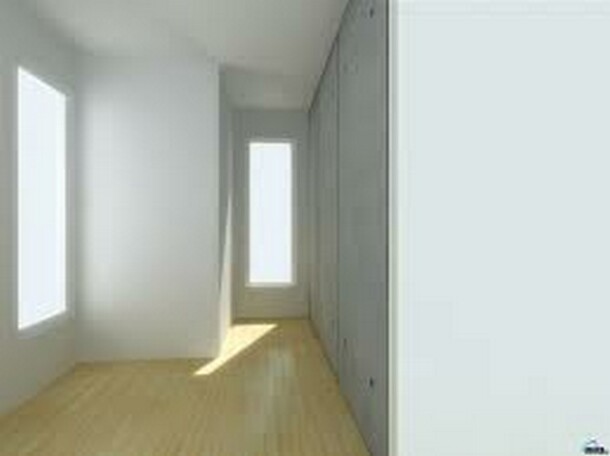 Following these steps will leave you well prepared to build your long term food storage.  There is something extremely powerful about being ready both psychologically and physically.   Think about how nice it is to go move into a new home that is…empty.  It just screams, "fill me."  You need that same "empty room" experience to launch your food storage program.   Create your empty space and reap the rewards of filling it.
Related post