10 Fabulous Niche Blogs by Women
If you saw my recent post (this list of top 10 blogs by women might change your life) you know that I am passionate about finding women who are pioneering the field of blogging.  Who could imagine (even a decade ago) that a passion or specific area of expertise could be channeled into a sustainable internet business.  This fascinates me.  As I continue to develop my own blog, and watch it grow in ranking and readership, (thanks to all of you) I will continue to seek out the leading ladies of the industry, and bring them to you.
The women on this list dominate their niche.   In doing so, they have often exerted as much or even more influence over an audience than a large corporation.  The moral of the story is that if you have an idea, don't be shy. On the internet, with hard work and focus, you can shine.  If you take the initiative, you might just find yourself "owning" your niche. How fabulous is that? 
Check out these niche leading ladies:
By:  Elise Bauer
Niche:  Family recipes
US Alexa Ranking:  1,837
I was immediately drawn to Elise because we share the same last name and a love of food.  Elise, a former Silicon Valley consultant, started her personal blog in 2003 because she had a pile of old family recipes that she wanted to document and share.  How many of us have that same aspiration?  The difference is that she did it, and did it exceptionally well.  So well, in fact, that the site was voted Best Food Blog Overall in the 2006 Food Blog Awards.
Simplyrecipes.net has a small but fabulous collection of family favorites–recipes that have been made so many times that there isn't really a "recipe".  Cooking with her mom and dad, they refine and translate the old recipes and develop and test new ones.   Anyone lucky enough to find the site can make them at home, just like she does. 
With recipes like Chicken Normandy, Coq Au Vin, and Rabbit Stew, it's the kind of food that you'd imagine making in your imaginary French grandmother's kitchen.  The dishes are presented beautifully, and the simple recipes inspire confidence that you can serve this food to your family and they will love it, every time.
http://www.escapingthe9to5.com/
By:  Maren Kate
Niche:  Entrepreneurship
US Alexa Ranking:  18,523
Being a serial entrepreneur, I seem to find these sites like an ant finds a picnic.   Some of them are okay with an occasional useful post buried deep beneath the advertising and affiliate links.   Most of them are amateurish on a good day.  So finding Maren's site was a breath of fresh air. 
Maren is a self-described "freedom fighter" who broke free of the 9 to 5 early in her career to do what she wants, when she wants, where she wants.  Her mission is to buck the system so she can pursue the life of which she dreams.  I totally relate because that is precisely what fueled my fire, over 20 years ago when I turned my back to the corporate world and opened my first ad agency at the age of 26. I never looked back, and I have the feeling she won't either.  I employed hundreds of people throughout my career, and mentored other women and young designers, one on one.    She is employing teams of people and mentoring the masses by harnessing the power of the internet.  In that, I find great inspiration and a desire expand my business model to do the same. 
This young woman grabbed destiny by hand and led herself straight to success.  What's not to love?  Through this site, she share tips of the trade, solid advice, and opinions on the key issues facing entrepreneurs including hitting road blocks (yes, there are many of them), remaining focused on the big picture, and deploying the technology you might need to help you grow and prosper.
Well done, Maren.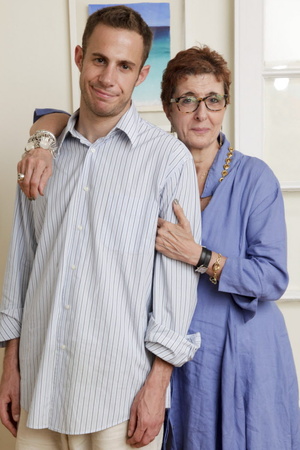 By:  Geri Brin and a whole team of Fabulous Women
Niche:  Women over 50
US Alexa Ranking:  24,851
My last blog featured a young woman.  Fab Over Fifty just proves that the internet is not to be dominated by the younger generation.   There are plenty of folks from all generations gaining mindshare and readership.   
I originally discovered this blog when I saw a short TV spot featuring Geri Brin, who started "Date My Single Kid".  She was trying to find a match for her son using faboverfifty.com as the primary platform. 
I figured it was merely a site for matchmaking "yentas."  I was so wrong.   Just spend a few minutes on the founder's page of this website and you'll immediately see what I mean.   Founders include Victoria Jackson, Cosmetics entrepreneur, and Founder of The Guthy-Jackson Charitable Foundation.   The list also includes Helen Mechoir, President of the Joffrey Ballet's Women's Board, and Suzy Welch, accomplished business woman and wife of famous CEO, Jack Welch.    
Before blogging, Geri had an accomplished career as Publisher and Editor at Fairchild Publications. She started FOF because "women of my generation are like no other women before us and we have so much to share with each other and with younger women. The web was the natural place for FOF because we are using the internet in unprecedented numbers and have careers, energy, style and buying clout like never before." 
Page after page of impressive, accomplished and vibrant women grace the pages of FOF and contribute their expertise, style and wisdom to their readers.  The site readership is mostly women from their 40's to sixties but does attract women of all ages.  FOF is an example of "the whole being greater than the sum of the parts."  These women deliver overtime on the fab quotient, and made me realize I need to step it up a few notches so I can join them in my fifties.   They truly are a generation of exceptional women.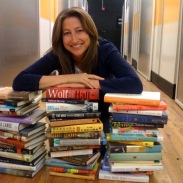 By:  Kamy Wicoff and a consortium of publishing industry professionals
Niche:  Women who write
Alexa Ranking:  29,681
It's what every woman blogger dreams of, a site dedicated to women who want to get better at stringing words together, find tricks of the trade, and maybe even (dare I say it?) PUBLISH that great American novel they have been secretly writing. 
She writes is an extremely active and supportive community.  In their words… "She Writes Services is a consortium of top-notch consultants assembled with the singular mission of providing members with the best possible support at every stage of their writing lives.   The she writes team has deep experience in publishing, from both the author's and the publisher's perspective, and in working with and marketing to women.
I think any woman who is serious about writing in any form, even blogging, should tap the resources available through this site.  Thanks she writes!
http://www.theinspiredroom.net
By:  Melissa Michaels
Niche:  Decorating and Remodeling
US Alexa Ranking:  36,891
I am not sure what motivates Melissa, but I sure feel like I am "at home" when I am on her site.   It's like I have found a soul sister, a kindred spirit who is willing to "suffer" through ongoing construction for the pure satisfaction gained by seeing the end result.  I am addicted to envisioning something in my mind, and finally seeing it come to fruition through a deliberate, but organic creative process.   The inspired room embodies and showcases the process in way that is both beautiful and inspirational. 
In her words, the blog has one mission: "to inspire women to create an authentic home they LOVE and for their home to inspire their life."
And really, what more should home be than a place where we can be ourselves, relax, create, reflect, connect and grow?  The inspired room harbors tips for remodeling, decorating, and organizing by room, by project and by season.  It's easy to find exactly what you are looking for, and at the same time, to get lost in the yummy details of the design process.  Check it out, but don't be surprised if you forget to pick up your kids, or take the cookies out of the oven.  It's that good.
By:  Holly Gerth, Lainie Button, Stephanie Bryant, and many more exceptional women.
Niche:  Women of Faith
Alexa Ranking: 42,287
Incourage.me is a faith based site for women.  The writing is incredible and that was the initial appeal for me.  Every time I visited, I devoured one well written post after another.  However, after visiting many times, I found the interwoven thread of faith in God, equally compelling.  
The site was founded by a group of women, committed to connecting more deeply with others and their own faith.  It appears that they genuinely strive to support and inspire others through their purpose driven mission.  I just love this statement that I found on their website.
"When we asked ourselves what kind of place we were building, we finally came to see it as a bit like a beach house. You can put your sandy, dirty feet on the coffee table, laugh late into the night with friends, and also hear God's voice clearer than perhaps anywhere else. Life just feels more vibrant and real, as if you've stumbled upon a glimpse of heaven and it's nothing like you ever imagined but everything you'd always hoped."
They had me at "beach house."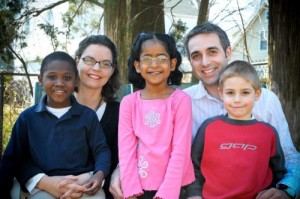 By:  Jamie Martin
Niche:  Homeschool
Alexa Ranking:  74,953
Jamie Martin is the Editor in Chief of simplehomeschool.net, which is part of a larger blog, simplemom.net.  She is also the author of the www.steadymom.com blog, and Steady Days, a book for women who wish to approach mother hood with professionalism and intention.  She calls her blended family "a mini United Nations" and shares her tips and secrets for homeschooling with thousands of other moms.  To me, her site reflects the pulse of the homeschooling world.   I check in often to see what is on her mind, and to peruse comments from other homeschooling families. 
According to a study conducted in1999 by the National Center for Education Statistics (NCES), there was a 37% increase in the number of homeschoolers in the United States between 2003 and 2007.   The outdated stereotype of homeschoolers as back woods, snaggle-toothed, religious zealots is rapidly being replaced by the new reality.  Homeschool families have incomes well above the national median, they cite "wanting to give my children a better education" as their number one reason for homeschooling, and homeschool children often perform better on standardized testing than their mainstream counterparts. 
There is absolutely no reason to think this trend will reverse.  As more states teeter precariously on the brink of bankruptcy, and school budgets continue to shrink, the trend towards homeschooling will accelerate.  And while homeschool blogs are dime a dozen, very few offer consistent, quality information like www.simplehomeschool.net. 
Her "steady ways will keep her at the forefront of this movement.
http://www.nannygoatsinpanties.com
By:  Margaret Andrews
Niche:  Goats in panties.
Alexa Ranking:  76193
This is what I am talking about.  This proves my point that there is an audience for ANYTHING and everything on the internet. Margaret Andrews has single handedly cornered the market on goats in panties.  Oh, don't get me wrong, now.  There are other goat blogs for sure—meat goat blogs, sheep goat blogs (what's a sheep goat, again?) and even blogs about a day in the life of a goat named Silver Belle.  But no one, and I mean no one, does goats in panties like Margaret. 
She is NOT a mommy blogger.  Not that there is anything wrong with that.  She travels the world, exercises and talks about her experiences which somehow, always relate to goats.  Except for the occasional serious post about how to do something technical like transfer domains, or how to switch from Blogger to Word press which are very useful but sort of misplaced unless she could find a way to bring it back to goat thing.  Just a thought…
When she is in her "goat zone", she is unstoppable.  She finds cute little goat pictures to punctuate her tales.  It's amazing how she does that.  She must feel like a goat at heart.  It's super creative.  Incredibly humorous.  Addictive.  I keep coming back for more. 
By:  Leslie Martin
Niche:  Food on Your Face (natural, crunchy personal care products)
US Alexa Ranking:  134,275
I have been on many natural home remedy sites, but none as consistently entertaining as www.crunchybetty.com.  Her writing is fun, humorous, insightful, philosophical, poignant, and engaging.  Each time I get done reading a post, I want to toss all the chemical based products in my home, start a collection of apothecary jars, atomizers and mortars and pestles.  I dream of purchasing herbs, muds, and essential oils in bulk. 
The "recipes" I have tried actually work, although I have to admit, her recent "no poo" challenge terrified me, for reasons I won't try to explain here.  She practices what she preaches.   Often times, she films herself in the role of the human "Guiney pig" with various food groups smeared on her face.  It's all with a good purpose, and while it might be embarrassing at times, it is far from dangerous. 
The list of toxic ingredients we have grown accustomed to putting on our skin and hair is far more perilous than the natural recipes she promotes.   I like to make these concoctions with my kids on Fun Fridays to inject a little hands-on learning into our homeschool routine.  The kids never complain, and I keep coming back for more.
Thanks Leslie, for making crunchy so attainable!  You know, I love you!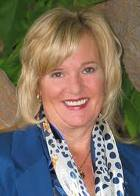 By: Jody DeVere
Niche:  Automotive advice for women
Alexa Ranking:  39,015
Wouldn't be cool if women had a place to go for automotive advice?  Wouldn't it be nice if you could call up a girlfriend and say, Patty, my carburetor is acting up again.  What should I do about it?  Or, Patty, I sort of forgot that my car needs new oil.  I think the last time I changed it was 15 or 20 thousand miles ago.  Should I just trade it in now and start over, or is there something I can do?
Now you can.  Well, you can't call her.  But you can email askpatty.com and their team of women experts will get right back at you with a solution to your problem.  It's so good that even Oprah recommends it.  What more validation do you need than that?
The  AskPatty.com website is a safe and reliable source for expert automotive advice and research. They take their mission very seriously.  Through their Certified Female Friendly® program, they train and certify automotive retail and service centers on how to attract, sell, retain and increase loyalty with women customers.  They are working overtime behind the scenes for us, ladies.  I like that.
Jody DeVere, CEO of AskPatty.com, Inc. is a car care & safety spokesperson and has more than twenty-five years of achievement as a successful entrepreneur focused on sales and marketing leadership.  She is also the COO of the Woman's Automotive Association and has a list of credits behind her that is too long for this blog, but you can visit this link to see it:  http://www.askpatty.com/page.php?Title=About_Ask_Patty/
That wraps up another Top 10 List for me.  I hope you enjoyed it and found a few new blogs to put on your iGoogle.com homepage.   If you liked this post, don't forget to subscribe by entering your name and best email address into the big purple box at the top. 
Related post